PayGarden grows your revenue by opening the door to customers who would not pay with a credit card
Accept Hundreds of Major Brands
PayGarden works with leading gift card networks so that you can accept payments from gift cards from hundreds of top brands. From clothing, to electronics retailers, to coffee brands, PayGarden gives you the widest reach into unused gift cards. See the full list of accepted brands.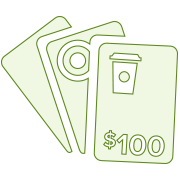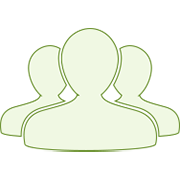 Support More Customers
PayGarden helps you do business with the 26% of adult Americans who do not have a credit card. Many of these people are currently unable to pay for services online. PayGarden's gift card payment option gives you a way to reach a new set of customers.
Simple Integration
PayGarden creates a hosted payment page for you that handles all of the details of accepting gift card payments. Adding a gift card payment option to your site is as simple as linking to PayGarden's hosted payment page and implementing a single postback to fulfill transactions.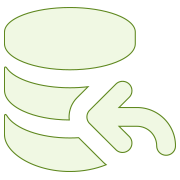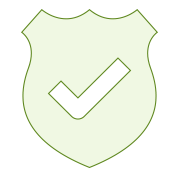 Sophisticated Fraud Protection
PayGarden gives you access to the leading anti-fraud engine that automatically protects you against fraudulent payments by rejecting high-risk transactions. With PayGarden, you never deal with chargebacks or hits to your merchant fraud score.
---
Great For Privacy
Gift card payments can be completely anonymous. Privacy-conscious customers love PayGarden.
Data & Reporting
Your dashboard gives you transaction data in real-time. Export to CSV for a complete view.
Proven Security
PayGarden's hosted solution means no sensitive data hits your servers. No compliance headaches.
24/7 Support
We provide email support to your customers who use PayGarden as a form of payment.
---
PayGarden reaches new customers and boosts sales for businesses across a range of verticals
For online businesses, the payment options that you offer are the gateway between your customers and sales. Offering alternative payments is a proven way to boost sales by 10% or more across a range of verticals. Alternative payments reach motivated buyers who currently are unable or unwilling to enter their credit card online.
Gift card payments are a new way to offer an easy, anonymous payment option. PayGarden works with businesses in each of these verticals to boost sales.
Charities
Donations are a great use case for unused gift cards; PayGarden can help put the value to use for good causes.
Online Media
If you produce online magazines, newspapers, or paid video content, PayGarden is a great way to boost your business.
Web Hosting and VPN
Give privacy-conscious customers who wish to protect their online presence a way to pay without linking their credit card.
Gaming
Alternative payments are a proven way to boost revenues for virtual goods and in-game purchases.
---
Featured Partners
Private Internet Access
Private Internet Access is a leading provider of fast, trusted Virtual Private Network services. Linking a credit card is ahurdle for customers who wish to protect their identity. Customers love the anonymity that VPN services provide, and PayGarden is the perfect complement as a payment option for the privacy-conscious.
Prizeo
Prizeo works with top celebrities to create unique prize experiences, and fans make contributions to great charities for chances to win. Gift cards are common amongst Prizeo's fans, and they love using PayGarden to turn unwanted gift cards into a way to support their favorite causes and chances to win great prizes.
Ready to grow your business with alternative payments?
Come get in touch, and we'd love to tell you more about our integration options.